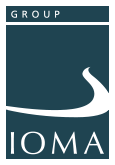 Key People
Robin Bigland
IOMA Group Chairman
Biography
Robin Bigland IOMA Group Chairman
Founder and Chairman of the IOMA Group, Robin has been based on the Island since 1975 and was instrumental in pressing for insurance legislation and regulation leading to Isle of Man Insurance Management Limited (IOMIM) forming the island's first registered captive insurance company in 1981.
Robin was at the forefront of the formation of the Manx Insurance Association and is a former Chairman. He holds a number of corporate directorships, is a Fellow of the Institute of Directors and a Patron of the Institute for Pain Relief. Robin is a former Honorary Consul for the Kingdom of Norway in the Isle of Man and was awarded the Knights Cross of the Royal Norwegian Order of Merit in 1987.
Rupert Cottrell
Non-Executive Director, IOMA and various IOMA Group companies
Biography
Rupert Cottrell Non-Executive Director, IOMA and various IOMA Group companies
During his City career, Rupert held senior positions in Cazenove and Co - now JP Morgan Cazenove and Hill Samuel Bank - now part of Lloyds Banking Group. He was also a founder and Investment Director of Buzzacott Investment Management taken over by Blackrock. Other notable positions include, Non-Executive Directorships of both PFI Infrastructure Company PLC (until its takeover in 2007) and Infrastructure India PLC until 2011, both of which are AIM listed. He was Chairman of the London Main Market listed Diamond Circle Capital PLC until 2013 and also a director of the first City of London Financial Regulator, FIMBRA (Financial Intermediaries, Managers and Brokers Regulatory Association) that now forms part of the FCA.
Rupert currently serves as Chairman of Arricano Real Estate, an AIM listed company operating shopping malls in Eastern Europe and is also a Director of a small number of other companies.
He is a Fellow of the Chartered Securities Institute.
Neill Angus
Non-Executive Director, IOMA and various IOMA Group companies
Biography
Neill Angus Non-Executive Director, IOMA and various IOMA Group companies
Neill moved to the Island in 1985, qualified as a Chartered Accountant and has held a variety of positions in the offshore financial sector and other industries. He has held senior roles as Finance Director, Head of Risk and Compliance and Legal and Company Secretary with AXA Isle of Man Limited, now Utmost Wealth. He also served for many years as Treasurer then Chairman of the Isle of Man Cricket Association. Neill was one of the first on the Island to qualify as a Member of the Institute of Risk Management in 1992.
Oonagh Walsh
Chief Operating Officer
Biography
Oonagh Walsh Chief Operating Officer
Oonagh joined IOMA in February 2018 in a change management role, bringing to the business significant experience across many disciplines having worked in the offshore arena for over 30 years.
Her most recent role was Head of Investments & Trustee Services with Utmost Wealth, where she was a member of the Board of Directors of Utmost Trustee Solutions and Utmost Administration Ltd. In March of 2019 she assumed the role of Deputy MD and Chief Operating Officer for IOMA.
Anthony Rothwell
Technical Support
Biography
Anthony Rothwell Technical Support
Anthony joined IOMA in April 2018 in a technical support role. He has over 35 years experience in the offshore life industry dating back to 1982, when the industry was in its infancy.
He was employed by Canada Life International between 1988 and 2018 in a number of positions which included Head of Technical Services.