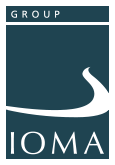 About Us
Our History
IOMA Group dates back to 1971 when its founder and Chairman, Robin Bigland, established Isle of Man and General Life Assurance Company Limited on the Isle of Man. In 1982 it changed its name to Isle of Man Assurance Limited (IOMA) for ease of reference.
Isle of Man and General Life Assurance Company Limited, as it was then known, primarily wrote the business of St. Christopher Motorists' Security Association Limited which was an insurance policy designed to maintain the livelihood of those who lost their driving license.
IOMA was also the first company to write extended warranty business in the motor trade and due to its success, began to establish a reputation for innovation and a willingness to consider new proposals.
---
Our Services
IOMA has grown into a financial services Group with the technical expertise and quality support services to provide niche wealth and insurance structuring services to a wide range of intermediaries and institutional clients. The IOMA Group incorporates a number of specialised operations regulated by the Isle of Man Financial Services Authority, being:
• Isle of Man Assurance Limited (IOMA) - Life and General Insurance - registration number 03792C
• Isle of Man Insurance Management Limited - Captive Insurance Manager - registration number 013796C
• IOMA Horizons Limited - Retirement Benefit Schemes administrator - registration number 122009C

Our solutions utilise the full range of services provided by the companies within the IOMA Group and benefit from our highly skilled multi-disciplinary team.
We pride ourselves on our values of open and honest conduct and respect for our clients and each other, ensuring that all of our services meet the necessary regulatory requirements and our team is trained to the highest levels of service delivery.  
---
Case Studies
IOMA has a long history of bringing to the market innovative products, tailored to client needs where necessary, which include:
Holiday Property Bond IOMA- established a life wrapper for holiday properties over 30 years ago. The business grew from a standing start to having 77,500 policyholders and £350m of investment in a stand-alone regulated life company (Holiday Property Bond Assurance).
Compound Life IOMA created a private life company for a client who had approached IOMA during the financial crisis with concerns about the credit risk of the life company holding his assets with a value of circa £250m. IOMA worked with the client to create his own life company, prepared the business plan, gained the necessary regulatory consents, established the company and provided all the required administration services.
Transact Offshore Bond IOMA established an offshore bond for Transact who at the time had no offshore presence. The success of the product lead the way for Transact setting up its own offshore life company, Integra Life, still in existence today on the Isle of Man.
Legacy Gift Plan This product is the most recent addition to our highly successful suite of estate planning solutions for the UK market. The Legacy Gift Plan was named Best International Trust and Estate Planning Product at the 2015 International Fund and Product Awards.
IOMA Group's strength is in using core concepts from across its service lines to offer the best, bespoke solution for our clients.